Download this audio:
https://learning2getherdotnet.files.wordpress.com/2020/05/2020-05-22-20.03.03-heike-philp_audio_only.m4a?
Learning2gether Episode 465
and TALIN event #20

Navigation
Skip down to the Zoom Chat Logs
Find out more about TALIN
Skip down to Earlier Events that happened since the previous Learning2gther post
For Learning2gether episode #465, TALIN webinar #20 on May 22, 2020
Heike Philp conducted a Virtual Campus tour in OpenSim
on YouTube, recorded in Zoom, at https://youtu.be/-U9Vr6QWE9k
This virtual campus has been set up by Heike Philp for a German university. It is hosted by Kitely and allows for students and faculty members to socialize, build and enjoy an immersive teaching and learning space which is different to Zoom. It is planned to open the islands to student cohorts before the end of May.  I would like to encourage TALIN event participants to join the OpenSim space and to experiment with building. Eventually I would like to build an Escape the Room game on the island.
Details on how to enter OpenSim are given in this document
https://docs.google.com/presentation/d/1Tdem12n5DcvuSNo42t3LVhq69D3-MEK3rqonp_gqcoY/edit?usp=sharing
If you can reach the HMKW campus in OpenSim, Heike will guide you in building objects there. So that all participants will be able to hear these instructions, OpenSim will be shared in Zoom, which is where conversation will take place. So if you can reach HMKW in OpenSim, you could build according to instructions in either Zoom or YouTube, but you would only be able to ask questions in Zoom.
This event was posted to these Facebook Groups 
And announced here as a calendar event: https://groups.io/g/webheadsinaction/message/32605
On LinkedIn: https://www.linkedin.com/posts/vancestevens_volunteersneeded-activity-6668730241231536128-JYNB
and on Twitter https://twitter.com/VanceS/status/1263742868067192833
The event was streamed
https://www.youtube.com/c/VanceStevens/live
I believe this was the raw streamed video link, https://youtu.be/s6lnP1LfPuQ

Zoom Chat Logs
Not much here today, but a lot to see in the video
20:03:02 From NahirDesk : hllooo
20:03:20 From NahirDesk : I am getting ready
20:12:27 From Heike Philp : https://www.youtube.com/watch?v=JMOOG7rWTPg&feature=youtu.be
20:49:14 From Heike Philp : Cospaces
20:49:39 From Heike Philp : https://cospaces.io/edu/

More about TALIN
TALIN stands for Teaching and Learning in IsolatioN, https://tinyurl.com/talin2020
The idea for TALIN was prompted by suggestions in numerous cross-fertilizing communities of practice that there was needed a space where members of these CoPs could meet online and talk informally to one another about how they are dealing with changes in their personal and professional contexts and what they are doing to help others in this trying time of pandemic.
Learning2gether can host TALIN events in Zoom during times of isolation/lockdown if they are intended to be recorded and shared with the wider community, and if they take place between 02:00-14:00 UTC
TALIN events here are open to all and free to attend.
If you would like to propose an event or invite others to meet in conversation
Visit this page https://tinyurl.com/talin2020
Click on "Request Edit Access" to the left of your profile picture at the top of the page
Wait for approval
Write in your event on the schedule. Give the time in UTC if you can, and give the time in your location also as a double check on time
You can host the event yourself, but if you want Learning2gether to host it and promote it, please allow enough time to check that I am available, at least a few days in advance.
After the Virtual Round Table Conference May 8-9, 2020, there's even more about TALIN here:
https://bit.ly/talin2020 and https://youtu.be/iOYPkmWPAiY

Earlier Events
Wed 20 May 1400 UTC – TALIN hosts Dilip Barad – On Conducting Remote Hands-on Workshop
https://learning2gether.net/2020/05/20/talin-hosts-dilip-barad-on-conducting-remote-hands-on-workshops/
Wednesday 20 May EdTech Situation Room Podcast with Jason Neiffer and I. Episode 178 – "Anticipating a Fluid Future"
Wes Fryer posted this to Facebook, and there is some impressive stuff here, chock full of links and references. I used to listen to Wes's podcasts regularly when I was getting my mind around edtech in the first decade of this century
http://edtechsr.com/2020/05/24/edtechsr-ep-178-anticipating-a-fluid-future/
Full description: Welcome to episode 178 ("Anticipating a Fluid Future") of the EdTech Situation Room from May 20, 2020, where technology news meets educational analysis.
 This week Jason Neiffer (@techsavvyteach) and Wesley Fryer (@wfryer) discussed Microsoft's revolutionary "Fluid" Office document format, privacy and surveillance in the COVID-19 era, and a new Mozilla VPN service. Passwords for sale on the dark web, Equifax's failure to provide consumer compensation payments for the 2017 data breach, and conspiracy theory psychology were also highlighted. Rumors of forthcoming Apple Glasses for AR/.VR, tips for. addressing slow Internet speeds at home, SpaceX's promises for low latency satellite connectivity, and tips for better videoconferencing were topics rounding out the show. Geeks of the Week included the Unsplash Images GSuite Marketplace App, the Rabbit Hole Podcast from the New York Times, and a DIY hack to breathe new memory life into an old iPod Classic. Our show was live streamed and archived simultaneously on YouTube Live as well as our Facebook Live page via StreamYard.com. Please follow us on Twitter @edtechSR for updates, and join us LIVE on Wednesday nights (normally) if you can at 10 pm Eastern / 9 pm Central / 8 pm Mountain / 7 pm Pacific or 3 am UTC. All shownotes are available on http://edtechSR.com/links.
Thu 21 May FREE Project-Based Learning Mini-Summit
According to A.J. Juliani, featured here https://learning2gether.net/2020/04/22/two-days-in-april-21-22-from-joe-dale-to-learning-revolution/#Emergency
This is going to be an epic event! We already have over 3000 people signed up for the summit.
****All Sessions Will Be Recorded and Replays Will Be Emailed Out to Registrants the Following Day****
Use http://pblk12.com/ for folks to sign-up for the summit – access the individual session links below.
Session 1:
Erin Murphy
3:00pm-3:45pm EDT
Assessing Authentic Learning:
Creating a productive system to assess student learning in a project-based classroom can become overwhelming. This session will offer actionable approaches for feedback, assessment tools, and grading.
Session 2:
Ross Cooper and Joshua Culwell-Block
4:00pm-4:45pm EDT
Project-Based Learning in a Virtual World:
Let's explore a concrete and practical framework for tackling PBL from a distance! We'll walk you through a tried and true process that can be adapted for all grade levels. More specifically, we'll take a look at: developing an idea for your project, ensuring sure your project is standards-based, how to assesses (and possibly grade) students based on these standards, how to filter in direct instruction, promoting self-assessment and peer assessment, giving students time and space to reflect and publish, and how to set up a digital hub that lends itself to project based learning from a distance
Session 3:
Shelly Sanchez Terrell
5:00pm-5:45pm EDT
STEAM Up Your Project-Based Learning in the Elementary Classroom:
STEAM education ignites innovation. Innovation thrives when students observe issues that impact them now, are allowed choices, collaborate with their peers, are allowed the time to implement and rework solutions, and reflect on how to carry out their ideas further in the future. How does all this work in the elementary classroom with limited time? In this session, Shelly Sanchez Terrell will share tips, activities, and tons of free resources to help you STEAM up the learning whether you are a novice or an expert.
Session 4:
Monica Burns
6:00pm-6:45pm EDT
Igniting Creativity in the Classroom: Planning, Capturing and Sharing Learning:
Students can create an authentic product that shares what they've learned, and open-ended creation tools are powerful ways to capture and share student learning. In this session you'll learn how designing opportunities for creation in the classroom empowers students to plan with a purpose, capture their new knowledge in any subject and ultimately share their learning with the world. When thinking of the ways This session will introduce Spark Video movie-making tool, Spark Page website builder tool, and Spark Post image creator tool. Attendees will see student work samples and find inspiration for learning activities across the content areas.
Panel Discussion
7:00pm-7:45pm EDT
Join all of the presenters for a panel discussion about project-based learning. We'll talk about current topics (such as how to do PBL in an emergency remote learning environment), and share ideas and practices for all K-12 levels and subject areas.
Session 5:
A.J. Juliani
8:00pm-8:45pm EDT
How to Turn Any Unit into A Project-Based Learning Experience:
We all have curriculum, standards, and scope and sequence that often limits what we can do in the classroom (whether in-person or a remote learning environment). However, we can do PBL that connects to standards, supports the curriculum, and outpaces our current scope and sequence. In this session, we'll break down the myths of PBL and how to actually do it with your students.
Session 6:
John Spencer
9:00pm-9:45pm EDT

Empowered PBL: Building Self-Direction in Distance Learning PBL
Student engagement can be a real challenge in distance learning classes. But often a lack of engagement is actually a lack of self-direction and ownership. In this session, we explore practical ways to build student ownership into distance learning PBL units.
Let us know if you have any questions. Look forward to seeing you at the summit!
Thu May 21 1600 EST Reinventing School – Webinar panel discussion on Distance Learning

Today we have our third episode of the weekly interview series "REINVENTING.SCHOOL," being held live on Thursdays at 4:00 pm US-EDT and hosted by Howard Blumenthal.
Last week, the topic was money and trying to understand how local and global economics intersects with the education of our children ("Paying for School"). The recording is now available on the www.reinventing.school section of LearningRevolution.com, on YouTube, and soon by audio podcast (we'll let you know the link in future announcements).
This week, the topic is distance learning, a phenomenon that has suddenly captivated the world of school and education. Certainly, under the best of circumstances, with the most clever of professionals and parents, distance learning is an ideal short-term solution for students attempting to learn during this global mess. With second and third waves of coronavirus looming for later this year and 2021, along with the very large number of students for whom distance learning is a poor or otherwise unacceptable solution, there are big questions to be asked about how we learn, what we learn and why we learn.
To access the recordings, please go to
http://www.reinventing.school or https://learningrevolution.com/reinventingschool
For today's topic, host Howard Blumenthal welcomes Jessica Piotrowski, Associate Professor at The University of Amsterdam, in The Netherlands, and Director of the Center for Research on Children, Adolescents and the Media (CcaM); Monica Goyette, the Superintendent of Schools for the Mat-Su Borough School District in Palmer, Alaska in the U.S.; and David Weinberger, author of Everyday Chaos: Technology, Complexity, and How We're Thriving in a New World of Possibility, and senior researcher at Harvard's Berkman Klein Center for Internet & Society. He will also be joined by Aiden, a student from Milwaukee, Wisconsin. Please join us for the live recording, or visit www.reinventing.school early next week to watch the recorded edition.
More about this week's guests:
Dr. Monica Goyette became the Superintendent of Schools for the Mat-Su Borough School District in April, 2017. An Alaska educator since 1998, she holds a Bachelor of Arts degree in Social Sciences, a Masters of Education in Guidance and Counseling, a Masters of Education in Educational Leadership, and a Doctorate of Education in Educational Leadership/Curriculum & Instruction. Prior to becoming the Superintendent, Dr. Goyette worked as a counselor, teacher, school principal, executive director, and assistant superintendent of instruction. Dr. Goyette's teaching and educational leadership experiences have shaped her agenda, which has an unwavering focus on student achievement and success. She looks forward to making learning meaningful and lasting for students; using capital assets resourcefully and wisely; and meeting the needs of students, parents, and employees.
https://www.matsuk12.us/domain/4644

Jessica Taylor Piotrowski, PhD is an Associate Professor in the Amsterdam School of Communication Research (ASCoR) at the University of Amsterdam (UvA). She is the Director of the Center for Research on Children, Adolescents, and the Media (CcaM), the Program Group Leader for Youth & Media Entertainment at ASCoR, and recently completed a 4-year term as the Chair of Children, Adolescents, and the Media division of the International Communication Association – the largest academic division of children and media scholars worldwide. An award-winning scholar, Dr. Piotrowski's research investigates how youth process and comprehend media content, with specific attention to the potential benefits of media. She is particularly focused on understanding how young users process media content (cognitively, affectively, and physiologically) and the role of individual differences (dispositional, developmental, and social) in the selection and processing of media content. In recent years, she has begun to dive deeply into the topic of digital literacy in childhood and adolescence. Dr. Piotrowski frequently speaks at academic and trade conferences on the role of media in the lives of young people today. Moreover, with a strong belief in forging the divide between academic scholarship and societal practice, Dr. Piotrowski often shares her work in higher education classrooms, at public policy organizations, at children's media organizations, and with childcare providers both within the Netherlands and worldwide. She is the co-author of the book Plugged In: How Media Attract and Affect Youth (Yale University Press, 2017), and regularly publishes in communication, psychology, and education journals.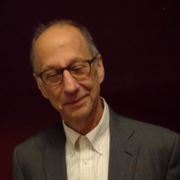 Dr. David Weinberger: In books, articles, posts, classes, and talks, David Weinberger, Ph.D. explores the effect of the technology on ideas. He is a senior researcher at Harvard's Berkman Klein Center for Internet & Society and was co-director of the Harvard Library Innovation Lab, and a journalism fellow at Harvard's Shorenstein Center. Dr. Weinberger has been a marketing VP and adviser to high tech companies, an adviser to presidential campaigns, and a Franklin Fellow at the U.S. State Department. In four books he has explored the effect of the Internet on knowledge, on how we organize our ideas, on business, and on the core concepts by which we think about our world. His new book, Everyday Chaos: Technology, Complexity, and How We're Thriving in a New World of Possibility (Harvard Business Review Press) argues that AI and the Internet are transforming our understanding of how things happen, enabling us to acknowledge the complexity and unknowability of our world. Dr. Weinberger has a doctorate in philosophy from the University of Toronto and lives in the Boston area.
http://www.weinberger.org/David

Howard Blumenthal created and produced the PBS television series, Where in the World Is Carmen Sandiego? He is currently a Senior Scholar at The University of Pennsylvania, studying learning and the lives of 21st-century children and teenagers. He travels the world, visiting K-12 schools, lecturing at universities, and interviewing young people for Kids on Earth, a global platform containing nearly 1,000 interview segments from Kentucky, Brazil, Sweden, India, and many other countries. Previously, he was a nationally syndicated newspaper columnist for The New York Times Syndicate, and United Features. He is the author of 24 books and several hundred articles about technology, learning, business, and human progress. As an executive, Howard was the CEO of a public television operation and several television production companies, and a state government official. Previously, he was a Senior Vice President for divisions of two large media companies, Hearst and Bertelsmann, and a consultant or project lead for Energizer, General Electric, American Express, CompuServe, Warner Communications, Merriam-Webster, Atari, and other companies.
___________________________________________________________
This blog is written and maintained by Vance Stevens
You are free to share-alike and with attribution under https://creativecommons.org/licenses/by-sa/4.0/

The date of this update is May 25, 2020 12:30 UTC