Learning2gether events have been taking place regularly since 2009 and are part of a participant-driven professional development series planned as a part of the ongoing (since 1998) Webheads in Action community of practice and professional development movement.
QUICK LINK to our NEXT EVENT:
http://learning2gether.pbworks.com/w/page/32204849/FrontPage#Nextupcomingevents
Visit http://learning2gether.pbworks.com/ to find:
Presentations using the above slideshare have been recorded
What Learning2gether is all about from EFLTalks 10x10x10
Episode 295: Sun, Oct 4, 2015 – Learning2gether participates in EFLTalks 10 in 10 for 10 hosted by Rob Howard
https://learning2gether.net/2015/10/04/learning2gether-participates-in-efltalks-10-in-10-for-10-hosted-by-rob-howard/
Our Social Networks:
---
Would you like to help us?
We appreciate when people volunteer to give presentations or host discussions.  If you would like to contribute you can write Vance Stevens at vancestev @ gmail.com and request to JOIN http://learning2gether.pbworks.com/ as writer and write in your presentation details directly on the wiki. But write first to explain your intentions.
We use http://www.timeanddate.com/ to pinpoint local times where you are.
Note that times given for Learning2gether events are UTC/GMT unless otherwise noted.
Thanks to Dennis Newson for this honorable mention
Permalink: https://www.facebook.com/groups/iatefl/permalink/595470263844673/
---
This Learning2gether site is maintained by Vance Stevens
Artifacts maintained here are property of their respective authors, but you are free to share or remix any work displayed here that was created by Vance Stevens as long as you attribute its source (the author, and the URL at which you found it) and share alike under https://creativecommons.org/licenses/by-sa/4.0/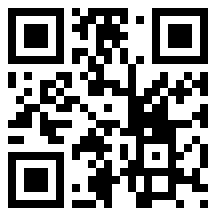 QR Code for Learning2gether.net
And QR Code for http://learning2gether.pbworks.com

The date of this update is June 24, 2020 10:00 UTC
Subscribe to podcast feed
Subscribe in a reader