Subscribe in a reader
The archive that could have died at Posterous on April 30, 2013 HAS BEEN FULLY RECOVERED here on WordPress, http://learning2gether.net, if anything, improved and patched up better than before.  Enjoy!
QUICK LINK to our NEXT EVENT:
http://learning2gether.pbworks.com/w/page/32206114/volunteersneeded#Nextupcomingevents
For the best overview of our work since 2010, see our index to our weekly webcasts:
How to find us:
---
Learning2gether events are part of a participant-driven professional development series planned as a part of the ongoing (since 1998) Webheads in Action community of practice and professional development movement http://webheads.info, lately with the involvement of the TESOL Arabia EdTech SIG http://taedtech.ning.com and more recently still TESL Toronto http://tesltoronto.org/
The above slideshare was a part of a presentation recorded live at Al Ain Men's College UAE: https://learning2gether.net/2013/04/01/vance-stevens-on-learning2gether-streamed-liv/
Events are normally recorded and archived
We appreciate when people volunteer to give up presentations.  If you would like to present to our community you can either write Vance Stevens at vancestev @ gmail.com or JOIN the wiki below and write in your presentation details directly on the wiki (many do this, but if you are not known to our community, please write Vance and request approval as a "writer"; otherwise your request will be approved at the "reader" level.
Visit http://learning2gether.pbworks.com/ to find:
Normally the events take place any time after noon GMT each Sunday or Monday.  In theory presenters can nominate any time or online venue they wish and we will try to go there.  Normally we meet in the Bb Collaborate / Elluminate Webheads Room provided us on a grant from Learningtimes http://learningtimes.com or in Hangout streamed from our Webheads in Action live portal hosted at a Drupal maintained by http://worldbridges.net (connect via the links below).
Note that times given for Learning2gether events are GMT unless otherwise noted.
Use http://www.timeanddate.com/ to find local times where you are.
More info: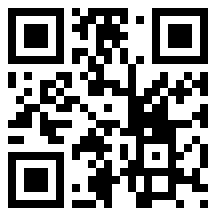 Subscribe to podcast feed
Subscribe in a reader