Learning2gether Episode 516
Navigation
Skip down to Facebook reflections
See VSTE promotion for this event
Skip down to Earlier Events that happened since the previous Learning2gther post
A dungeon in Minecraft is basically an air pocket near a cave containing a spawner and, usually, chests containing treasures of. They are generated naturally in the overworld through the game algorithm. The link above shows the picture here.
If you've been playing Minecraft for any amount of time you've likely come upon a spawner in a room like this. If there is only one spawner, and if you can successfully deal with whatever it's spawning (like skeletons, zombies, spiders) you can plant a number of torches on or around it to neutralize it before looting whatever's in the chests.
The dungeon we visited was strewn with spawners and was constructed in layers. A glass roof had been placed over the top and there was a stairway leading down to the first layer. There were boxes near the top containing diamond armor, diamond weapons and pickaxes, torches, buckets of water and milk (for dealing with blazes and spells), totems of undying (a charm you could carry conveying you its assigned power), food, and other things you might carry with you in case you survived long enough to manage to use them.
There were also beds at the top and before setting out we were advised to choose one and sleep in it so that your respawn point would be near the supply boxes and entrance to the dungeon, so you could re-equip and head back down if so inclined.

Before heading out, we all lined up for the requisite 'those who are about to die' selfie
As the hour wore on the boxes at the top became gradually depleted, but when players died in melee, whatever they were carrying or wearing would remain behind in a pile on the floor, and the ever helpful Dakotah Redstone was scooping these things up and taking them to the first level where he was putting them in chests there, so we could go there to resupply once the boxes at the top ran dry.

Dakotah set up a resupply station at the first level so that dropped items could be collected and recycled here
I think the first layer was meant to be benign but one of our group had spawned a few shulkers there so that when we started our adventure we came immediately under attack.

Creeper_Slayer was accused being caught in the act of spawning shulkers at the first level
Shulker bullets follow players they are aimed at, changing their trajectory at right angles. When they find their mark, the player loses some hearts and levitates. Since there was a glass ceiling overhead to prevent uncontrolled levitation, the fall when the levitation wore off was not serious.

Shulker bullets head for you but when you move they take a right angle turn and line up on you again
The goal of our adventure was to drop down through the layers of the 'dungeon' as many levels as possible. If you were among the first into a level you would find it dark and be set upon by whatever mobs were spawning there. I was an early arrival at the level shown in the picture below (second or third; I don't remember exactly). The mobs came swarming at me before I was able to get down off the ladder I was descending. At first I tried fighting off the spiders and zombies, but their spawner is right there, on the right in this picture.  Realizing I couldn't fight off so many at once, in this picture I'm trying to eat to keep my hearts from going down to zero.

I'm carrying a totem of undying (on the left in my quick bar) but it seems that you can lose it when really near death, so possession of one of these just prolongs the inevitable.

In this picture, taken less than a minute after the one above, I've lost my totem and I'm being attacked by skeletons, blazes, something that is causing pink bubbles of dizziness, and the zombie at my elbow on my right.
I don't have the combat skills to ward off so many adversaries at once. In these pictures, I've resorted to eating to restore my hearts (strength) while attempting to teleport to Bobbi Bear, who was in a safer place :-). However I must have been forced to move and the teleport didn't work. Meanwhile I was set afire by blazes and being tormented by zombies.
In the end, I succumbed to a shulker bullet that's teleporting right at me.
Once a number of players had visited a level, they tended to have placed torches for better lighting and culled out the monsters so they were not so numerous; which is to say you had a chance of spending a few minutes there before being overwhelmed. If you survived the few minutes and found the way down to the next level, you could proceed.
Here are a few obstacles I encountered along the way

I've attacked the first skeleton and caused it damage but I'm realizing don't have enough hearts to sustain that effort through all 3 of them, so I'm scrolling through my quick bar items trying to find food (and taking pictures as well 🙂

DarkNight is sporting a quill of skeleton arrows, has been set afire in a blaze attack, and is about to be sent back up top by a creeper

I'm carrying ten torches. I'm going to lose them anyway. I should have placed them all over this spawner.
The piglins across the water are ignoring me because I am wearing gold boots. If you wear any item of gold armor, they leave you alone. The lone piglin on my side of the water can't join the others because they can't swim and will drown if submerged. Piglins spawn naturally in the Nether, so I don't know what they are doing here. We don't appear to be in the Nether, so they must have escaped from the Nether to the Overworld (happens sometimes) or been spawned here for our entertainment, by someone with a sadistic bent, or a sense of humor, or both.
In the larger picture on the left above, I am coming under attack from blazes on the left,. shulkers in the middle, and there is a skele walking around on the right who doesn't seem to have noticed me yet.
In the pictures below I'm under attack from at least half a dozen blazes (framed in this one screenshot), and taking fire damage, in addition to being fired on by shulkers.
And at the end of all that, it's time to enjoy the sunset with a little rest and recreation among friends back at the top, who would not be back there had they not suffered fates similar to mine.

Some Facebook reflections

VSTE promotion of the event
This started out with the normal confusion over what day it would be. VSTE always announces it for Monday:
Monday, May 3, 8 PM Eastern Daylight Savings time, though K2sons has got quite good at working out the time in the part of the world east of the Atlantic
| | | | |
| --- | --- | --- | --- |
| UTC (Time Zone) | Tuesday, May 4, 2021 at 12:00:00 midnight | UTC | UTC |
https://www.timeanddate.com/worldclock/fixedtime.html?iso=20210504T0000
Here's what was announced: Dungeon Run!!
We will gather on Discord (VSTE Minecraft voice channel) and the AZCraft server we visited last month.
azcraftbc.mcraft.pro 192.3.31.101:27423
Come to the Aster server when you get connected by typing /server Aster
Jazmar and K4sons will help you with armour and weapons if you come early!
When you arrive on Aster be sure to type in text that you want to be part of the VSTE event!
Type /tpask Jazmar or /tpaskK4sons to join us
We will head to a cool dungeon that we have unearthed for you to see clearly. You can stand on the glass ceiling and watch or help us clear it and share in the loot!
Don't be late. This is super fun!
There is a limit to how many people can be on this server at once so come early if you are interested.
Notification of this event was posted at this Facebook Group
https://www.facebook.com/groups/evomc

Earlier Events
Fri 30 Apr noon UTC Q & A with Vance Stevens on the importance of learning about blended / hybrid / eLearning through engagement in communities of practice
Vance Stevens on the importance of learning about blended & hybrid eLearning through engagement in communities of practice
Sat 24 Apr 1430 UTC – Wesley Fryer – Lesson ideas and tips for language teachers using Scratch and Minecraft
Recording, https://www.youtube.com/watch?v=cT86IqWtosg
Sat 01 May 1900 EDT Silver Lining for Learning hosts David Wiley on the Wonderful World of Openness
Episode #56. Saturday May 1, 2021, 7:00 pm EDT
Episode Abstract: This show will explore evolving notions of openness in the field of education.
David Wiley, Co-founder and Chief Academic Officer, Lumen Learning, has been a leader in the open education movement for over two decades. If an interesting or ground-breaking open education project has happened, David likely is aware of it and perhaps even participated in it to make it so. Want to learn about open textbook research? Why not? David and his colleague, John Hilton, have conducted tons of it. OpenCourseWare advocacy? Here too David led the charge. MOOCs? Well, now, prior to the MOOC craze in 2009, David opened up his classroom to the world community and gave out certificates to those who joined. Open educational resources entrepreneur? As per his bio, there is no other like him. Organizer of the openness movement? David founded the Open Education Conference. Come to this session and find out how you can get involved in helping the world become more free and open for learning. You will likely learn about unique resources created for this open world as well as new trends and possibilities.
Brief Bio: David Wiley is Chief Academic Officer and Co-founder of Lumen Learning, an organization dedicated to increasing student success and improving the affordability of education through the adoption of open educational resources by middle schools, high schools, community and state colleges, and universities. In addition to enhancing student success, Lumen is dedicated to reinvigorating pedagogy and improving the affordability of education using a combination of open educational resources, learning analytics, continuous improvement, and professional development.
David has been a Shuttleworth Fellow, Education Fellow at Creative Commons, and an adjunct faculty member in Brigham Young University's graduate program in Instructional Psychology and Technology. He has received an NSF CAREER grant and was a Nonresident Fellow in the Center for Internet and Society at Stanford Law School as well as a Peery Social Entrepreneurship Research Fellow in the Marriott School of Business at Brigham Young University. As a social entrepreneur, Dr. Wiley has founded or co-founded numerous entities including Lumen Learning, Degreed, and Open High School of Utah (now Mountain Heights Academy). In fact, in 2009, Fast Company named me one of the 100 Most Creative People in Business. David is adjunct faculty in Brigham Young University's graduate program in Instructional Psychology and Technology, where he is part of the Open Education Group (and was previously a tenured Associate Professor). Notably, he recently became President Elect of AECT. He enjoys hiking, running, amateur radio, listening to and making music, reading, and playing basketball.
Recent Interview as President Elect of AECT (Association for Educational Communication and Technology)
Recent open access publication:
Bonk, C. J., & Wiley, D. (2020). Preface: Reflections on the waves of emerging learning technology. Educational Technology Research and Development (ETR&D), 68(4), 1595-1612. DOI 10.1007/s11423-020-09809-x. Available: https://link.springer.com/content/pdf/10.1007/s11423-020-09809-x.pdf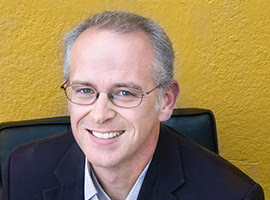 Posted by Curtis Bonk | April 24, 2021 at 10:01 am | Categories: Episodes | URL: https://silverliningforlearning.org/?p=2407
Mon 03 May Extensive Reading MOOC with Tom Robb
___________________________________________________________
This blog is written and maintained by Vance Stevens
You are free to share-alike and with attribution under https://creativecommons.org/licenses/by-sa/4.0/

The date of this update is May 6, 2021 10:00 UTC